Quality Film, Expert Installers.

---
QUALITY We've been tinting windows for almost 30 years and we've used every window film under the sun, and we chose Llumar® Window Film. We don't just think it's the BEST, we know it's the BEST. No one can tell you different. A few yaers ago The fine people at CP Films (Llumar's parent company) selected us to provide their Vista Films brand to the entire northeast. We strongly recommend you read the information below.

Why Llumar®? Vista and LLumar Window Film is manufacturered by CPFilms Inc., the world's largest manufacturer of window film. CPFilms achieved this position through its distinction in the areas of research and technology, manufacturing excellence and capacity, global distribution and unsurpassed levels of customer service. Our company is dedicated to making continuous investments in machinery, technology, and the skills and training of our employees to keep us at the forefront of our industry.

CPFilms is the only manufacturer with the ability to produce a complete line of solar and security window films under one roof. CPFilms production capabilities include color dyeing, sputtering, metallizing, solution coating, laminating and slitting. By combining our base capabilities, CPFilms is able to produce custom product to exacting specifications.

CPFilms extensive capacity is supplied by our plants located throughout world. We sell more square footage of window film and window film components worldwide than all other manufacturer members of the International Window Film Association (IWFA) combined.

Currently, CPFilms has in excess of 700,000 square feet of manufacturing space designated to the production and enhancement of polyester films. Many of the manufacturing areas are enclosed in dedicated clean room facilities. CPFilms employs over 700 people in our various facilities.

Top Quality Window Film
Reasonable Prices!
Fast Service!
CALL (800) 201-TINT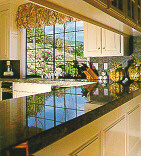 EVERY window film application comes complete with unparalleled manufacturers warranty. In almost 30 years, we have NEVER experienced any LLumar® window film go bad.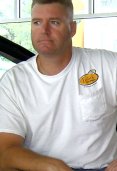 You have my personal guarantee for satisfaction, reasonable prices, expert installation and honest information and consultation.
When you want the job done right, count on Eastern Glass Tinting Co.




We have almost 30 years of experience tinting cars for individuals, dealerships, showcase cars and company fleet vehicles. No nonsense, professional window tinting for almost 30 years experience. Reasonable prices, expert installation and the very best window film available anywhere! Make an appointment today by calling (800) 201-TINT (8468).

Want us to contact you? Complete this


More Reasons to choose us...

1. All the work we do is related to window film and paint protections film. We don't do auto detailing, or wheels or anything else. We tint windows every day of the week except Sunday. We're NOT that detailing shop that has "a guy" come by every Friday to tint your car if you leave it from 7am until 5pm.
2. Every auto that enters our shop is tinted to perfection in about (1) HOUR. You never need to leave the vehicle with us "all-day-long."
3. We use only high-performance window film from Vista and Llumar® Window Films. We'll also provide any 3M film required by any architecture spec. Nothing else is acceptable. We've tried them all and determined Vista and LLumar Window Film work best for us and we believe it is arguably the very best window film available anywhere in the World!
4. So you got a tint job from us... your buddy happens to roll down your windows before the film has been able to dry? No problem, we'll fix it, once anyway, FREE of charge.
5. We're the place to go when you need tint. We've tinted thousands of homes, buildings, cars for thousands of people, all to perfection. We'll look forward to seeing you again and again whenever you purchase new homes or vehicles.
6. You'll pay the lowest prices, receive the best window film and never have to worry about it again. Period. Even our competitors cannot dispute the quality of our film.
7. I own and operate Eastern Glass Tinting Co. I don't sit in the office all day coordinating workers - I'm in the field, at the shop performing expert installations everyday. All of my installers receive training at the CP Films facility before stepping foot in my shop or your home or business. Our attention to detail and prompt, dedicated service to helping our clients achieve their goals keep us busy all-year-long. I personally guarantee you won't be disappointed.