T I N T F A C T :
Window films of poor quality add extra components to their adhesives and hardcoats to improve Ultra-violet properties. LLumar® & 3M™ impregnate their UV control into the film itself. This provides longer life to the film.

GUARANTEE
Every window film we stock comes complete with a LIFETIME warranty against chipping, cracking, peeling, delaminating and even from turning purple.
Get More Details...
COLOR SELECTION
Colors includes neutral, clear, grey, black, bronze and reflective. Something we have will suit your vehicle
Get More Details...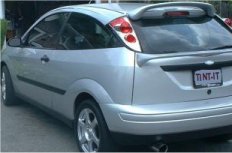 We use ONLY high-performance window film so you can be sure your car is getting the very best tint made. Period.

Every car that drives out of our shop receives a LIFETIME warranty. We don't even stock the lousy (3) year warranty garbage.

 

LLumar® & 3M™ Scotchcal™
The best window films in the world!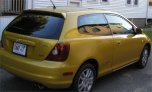 And that's why it's all we stock.

LLUMAR® Window Film comes in a variety of colors from grey, black, reflective, neutral and its famous UVShield™.

.
Find Directions to our drive-in facility in Boston.
View photographs of some of the cars we've done.